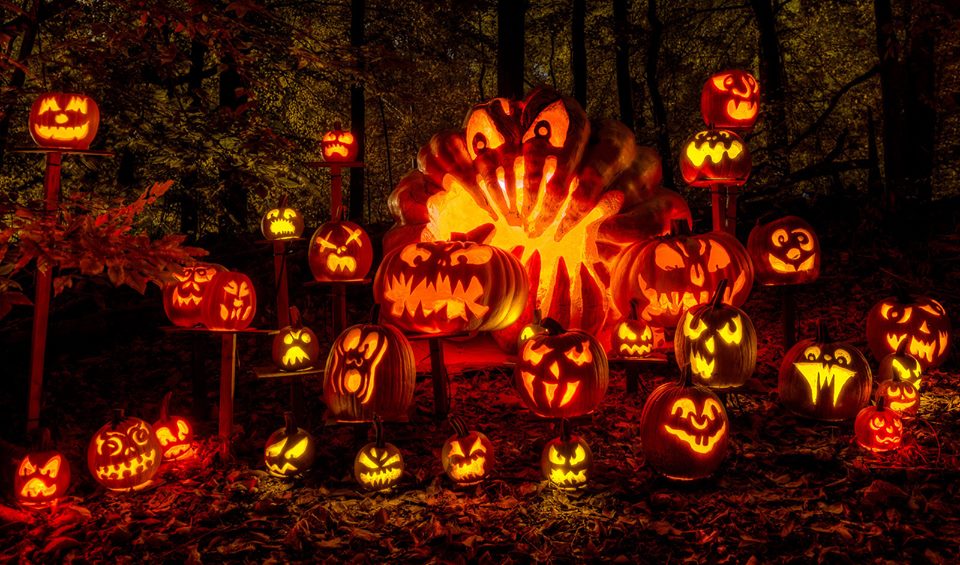 A "must do" event for the whole family! Join us to see jaw-dropping displays of jack-o-lanterns transformed into works of art in the tranquil setting of historic Iroquois Park. A one-of-a-kind experience combining artistry and pure fall fun with more than 5,000 professionally carved jack-o-lanterns, including more than 100 intricate masterpieces.

Grouped in themed scenes and set to music, this year's show, "A Night at the Library", is a celebration of the Smithsonian's 50th anniversary with vignettes highlighting imagery from literature, pop culture, history, cinema, and the arts. We hope you have an opportunity to visit during your trip to Louisville for Breeders' Cup!
The Jack-O-Lantern Spectacular will be open from Tuesday, October 9 through Sunday, November 4 and runs daily from dusk to 11 p.m. during the week (Sunday-Thursday), and closes at midnight on Friday & Saturday. All proceeds benefit the Louisville Parks Foundation.
For more information and to purchase tickets, please click here.